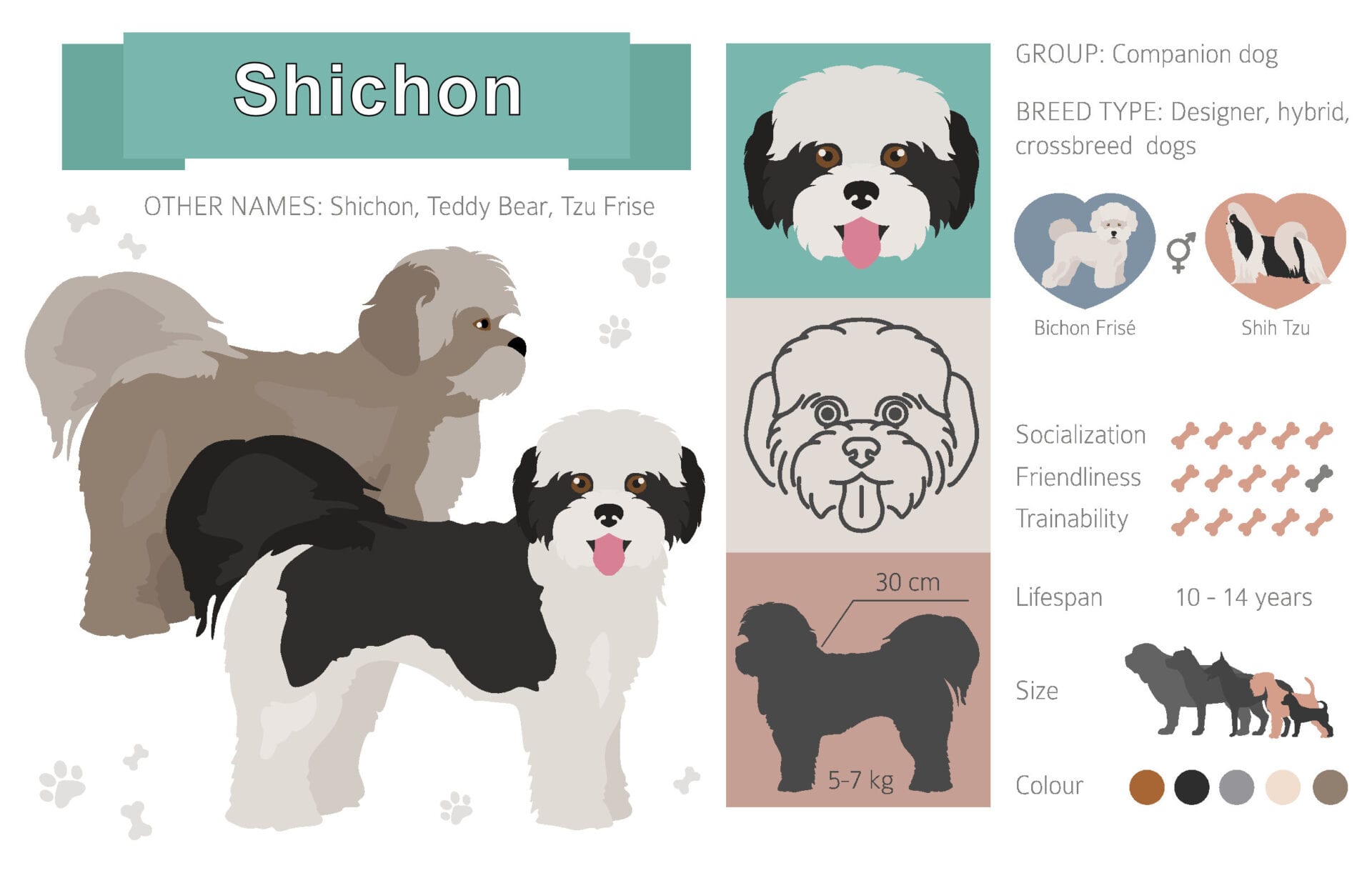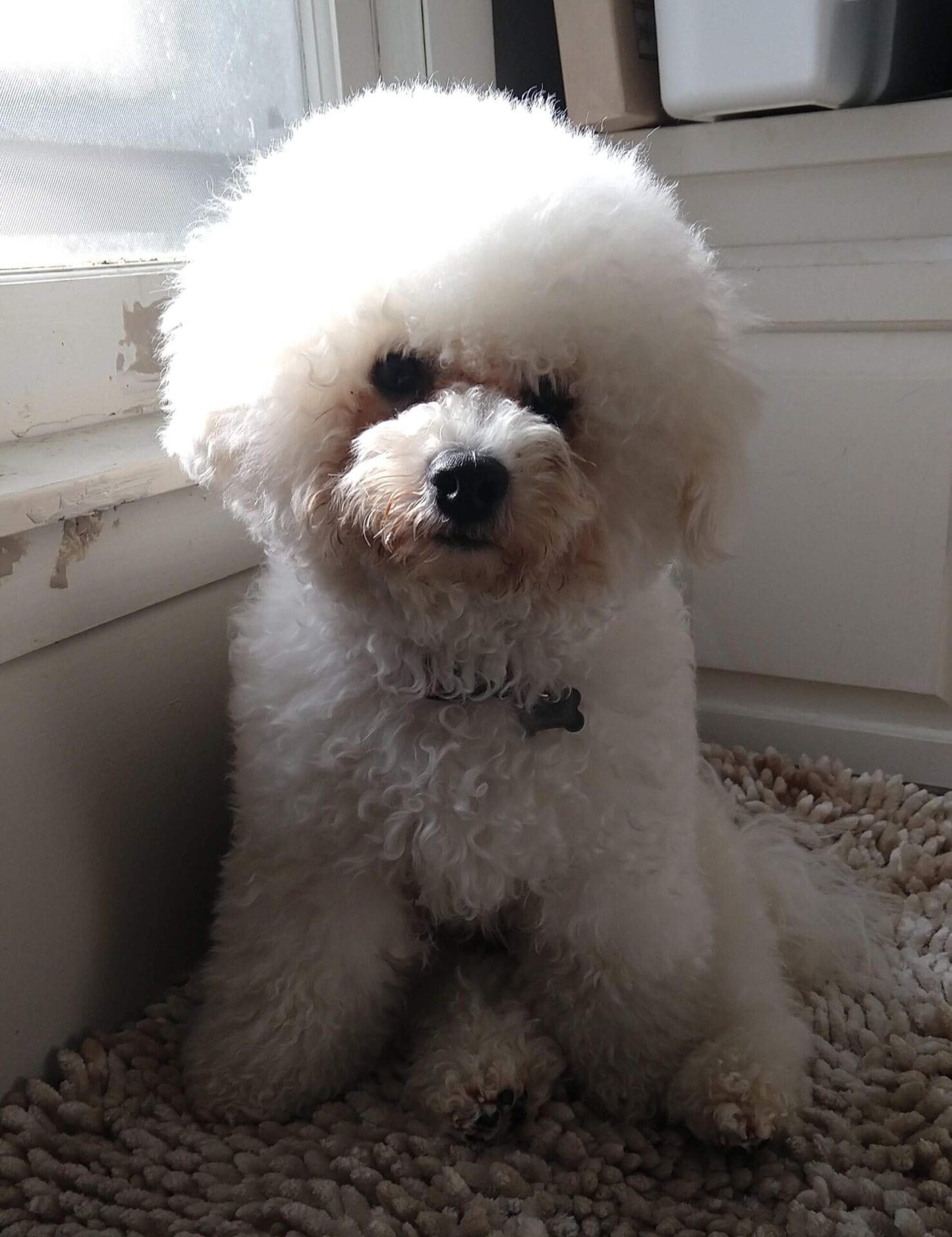 A male dog named Flowers. Wears his name with Pride! Knows how to attract the ladies. A polite gentleman with a vivacious personality is the key to his successful relationships. Flowers is family. He's the son of Bixby, our bichon sire, AKC registered, from the same championship line. 

There's nothing about Geisha that's not nice. She's beautiful, has a soft and luxurious coat, so friendly and loving. She LOVES people, young or old, and wants to cuddle with them immediately. You'll fall in LOVE with her!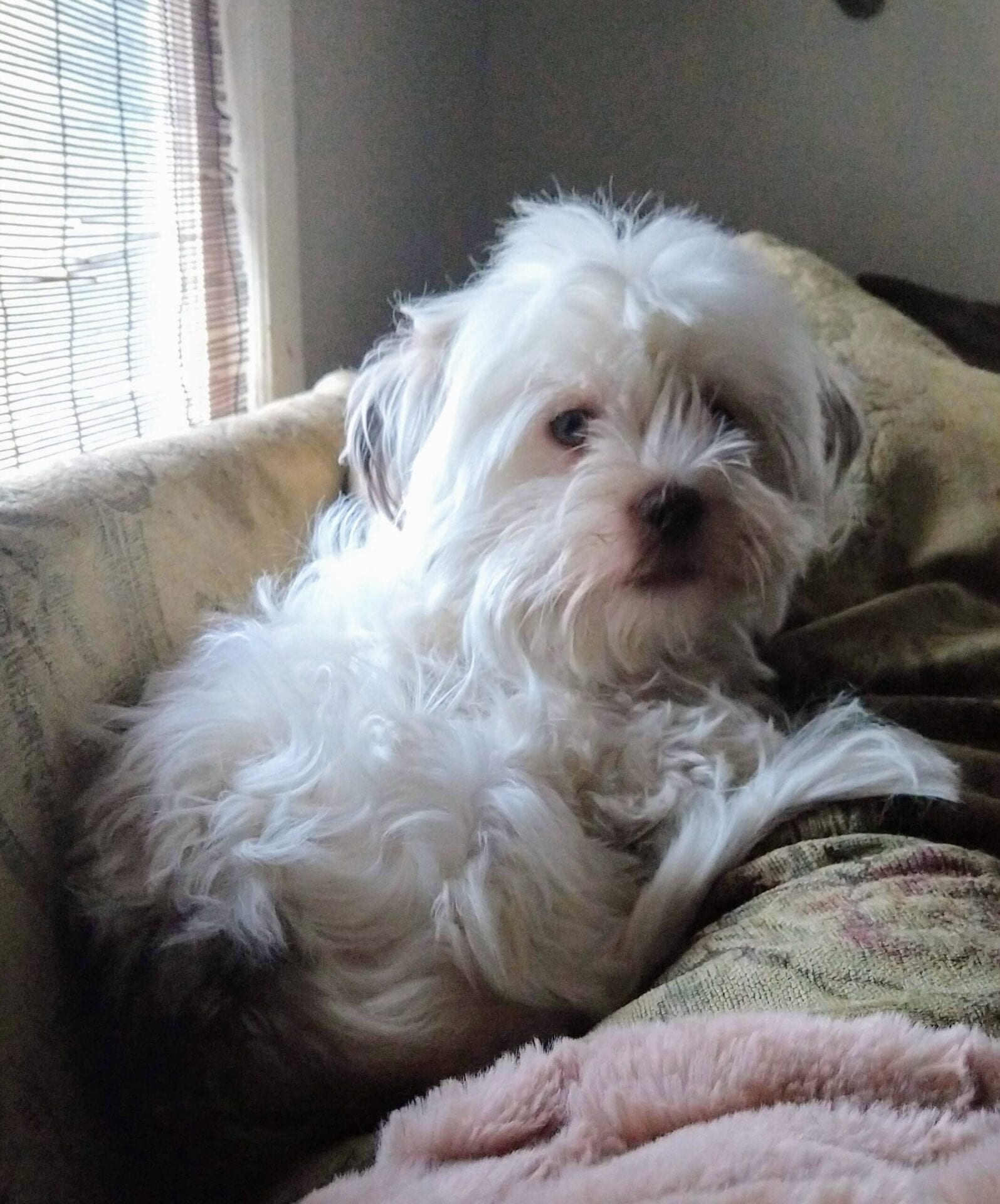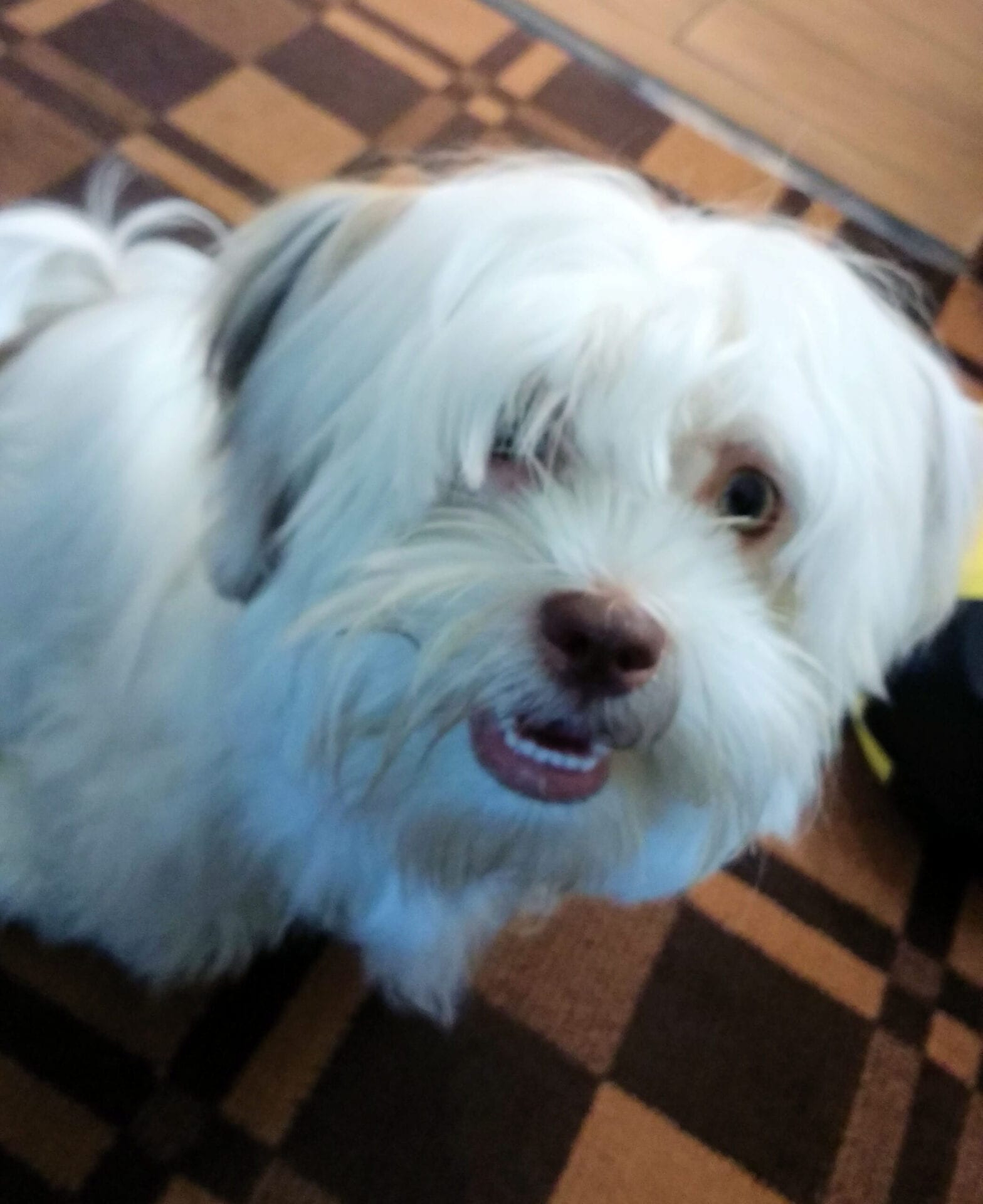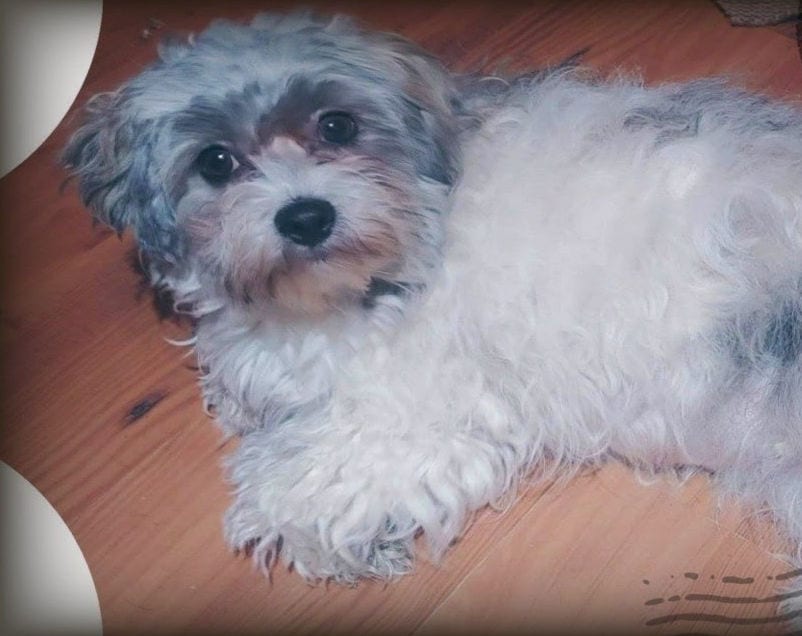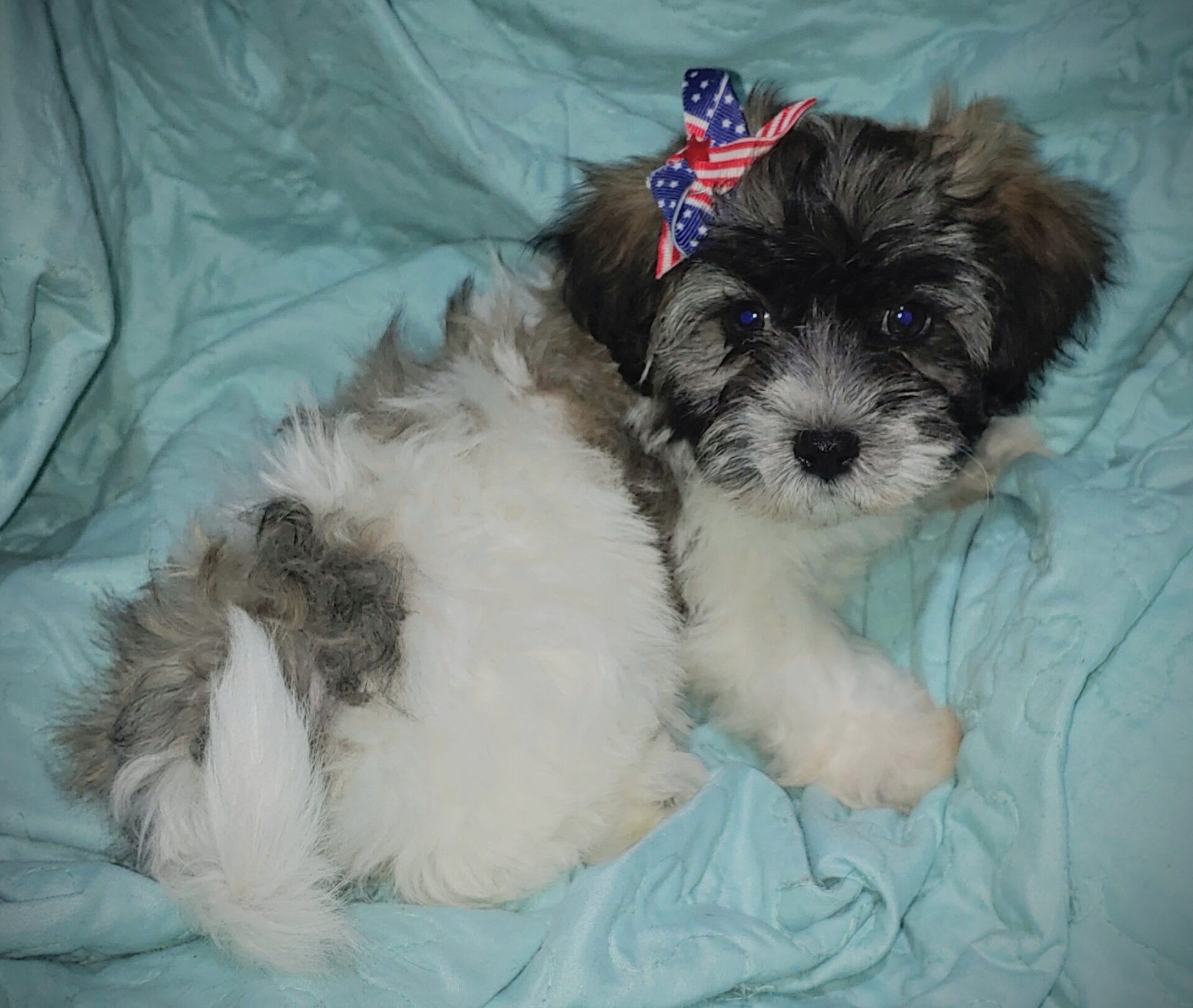 Look at the smile on that face! Angel is the picture of love, fitting of her name. She's happy, active, very animated in expression. Very affectionate. Loves to cuddle!
The lower photo is Sweetie Girl Angel as a puppy. The upper photo is her as an adult. Such a beautiful transformation in hair coloration, so typical of Bitons. So Soft and Gorgeous!
Patches is playful in the extreme, like a two-year old child with endless energy. She's nimble, athletic, brave. She has no problem playing with rough and tumble kids. She enjoys rough-housing and wrestling with other dogs and occasionally humans.